Why You Should Buy A Used Car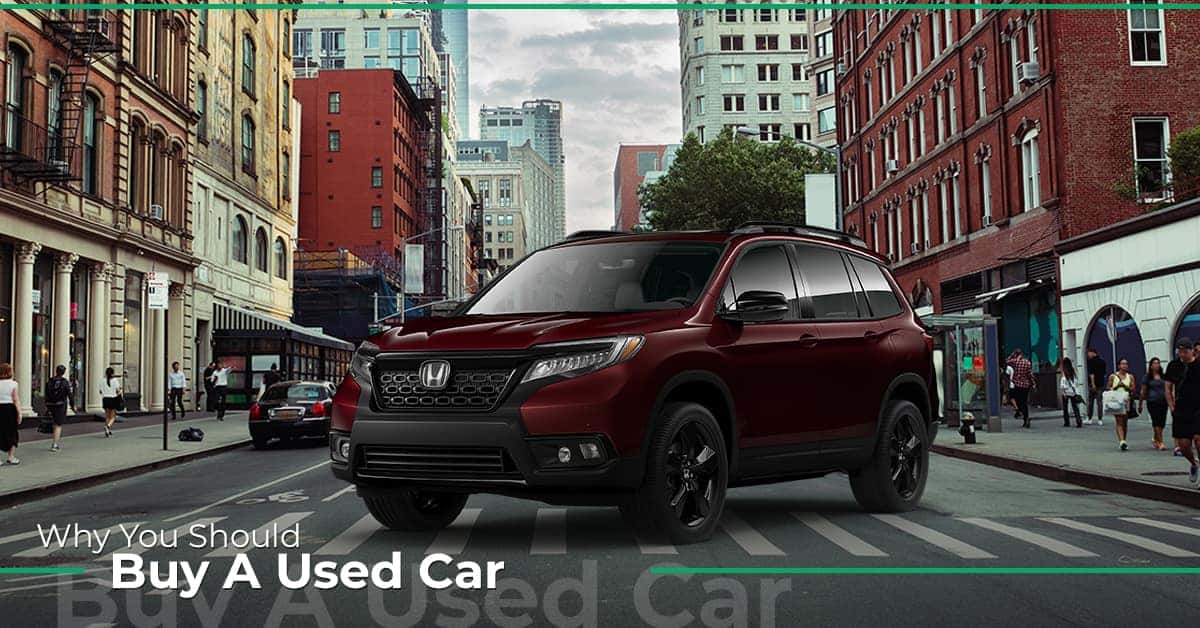 Your current car is starting to show its age. The seatbelts jam when you draw them, the AC always smells a little funny when you turn it on, and you got enough chips and cracks in the front windshield to make it look like a take on a Jackson Pollock painting. Looking for something new, you roll up to your local car dealer and start the search for a new ride. But as a new car really right for you? Anymore, purchasing a used vehicle is just as smart of an investment as purchasing a brand-new car.
Don't believe us? At Markley Motors, we've been serving the Northern Colorado community since 1936. In that time, we've sold more than our fair share of quality pre-owned vehicles. In fact, they continued to be some of our best sellers. That's because many people recognize the value of purchasing a used car. Let's look at the six reasons you should buy a used car.
Reason #1: A Greater Variety and More Competitive Prices
Car manufacturers will offer up nearly 350 new car models every year. That means there is a different kind of vehicle for nearly every taste and purpose. While the selection of 350 vehicles is certainly impressive, even more so is the huge number of different kinds of vehicles available on the used car market. You might find it within that selection of new vehicles there's nothing that quite suits your needs, however, certain make and model from a previous year might be exactly what you're looking for. Searching for a used vehicle in Fort Collins and beyond opens up your ability to find the perfect vehicle for your needs.
Not only do you have more options to choose from but you also have better prices as well. It's a well-known fact that cars depreciate in value nearly as soon as you drive them off the lot. While cars last longer than ever and you can put more miles on them, their value still drops fairly early on in their life span. In fact, experts suggest that you can expect your car to lose up to 50% of its value within the first three years of driving it. Fortunately, this makes your used car buying experience easier on you. Thanks to depreciation, you can purchase "more car" for less money. Whereas you might be limited to purchasing the base model of a new car, purchasing the same model but older allows you to buy a higher level trim package.
Reason #2: The Used Vehicle Is a Known Quantity
Whenever a vehicle manufacturer releases a new car or truck, it's heralded with a claim in celebration. And while these new vehicles may look good on paper and in person, they may not perform as good as they look. Any time there's a new design, you may be subjected to new quirks or faults that can be difficult to repair.
But purchasing a used vehicle allows you to do in-depth research into the reliability and handling of the vehicle. Looking up resources, like Consumer Reports, allows you to see how consumers and experts have rated the car's engine life, transmission, electrical, and bodywork.
Is it using this data, using an accurate sense of how much the cost of ownership of your vehicle will be. For instance, if you find that a certain used vehicle is known for needing frequent trips the mechanic you might pass on it in favor of something that's a little more expensive up front but will not cost as much of the long run.

Reason #3: Your Insurance Costs and Registration Fees Are Lower
It's easy to get lost in the cost of the car when there's a price on the window sticker. But it's important to remember that insurance and registration cards can quickly add up on top of your new purchase. Generally speaking, purchasing a new car will also mean your purchasing more expensive insurance, and your registration fees will be higher. However, insurance costs drop dramatically on used vehicles. While you might not notice many differences between a 2016 and 2019 Honda CR-V, your insurance company very likely will. It's not uncommon to see registration fees lowered for used cars as well. Some states, Colorado included, actually base their registration fees on the age of the car.
Reason #4: Buying Certified Pre-Owned Is Nearly As Good As Buying New
A recent trend in car manufacturing and sales is the option of purchasing a certified pre-owned vehicle. When you look for a certified pre-owned vehicle, you're treated to a host of benefits. Most CPO programs Only offer late-model, low mileage cars and trucks that have no history of damage. Additionally, to achieve the CPO status, these vehicles have to undergo a rigorous inspection to ensure that the car is mechanically and cosmetically sound. These special used vehicles are often covered by an additional warranty that goes beyond the original factory warranty. Finally, some manufacturers and dealers offer special financing rates and programs on certified pre-owned vehicles that cannot be found on new or used cars. A certified pre-owned vehicle might be worth a little extra money, but you're purchasing a higher quality vehicle.
Reason #5: A Used Car Is Better for the Environment
Here in Colorado, were all environmentally conscious. That's why purchasing a used vehicle is a great option for those looking to lower the impact of their carbon footprint. An estimated quarter of the carbon dioxide a vehicle produces during its lifecycle is from the initial manufacturing and shipment process. By buying a used vehicle, you're limiting the amount of carbon dioxide released into the environment.

Reason #6: Markley in Fort Collins Has Northern Colorado's Best Selection of Used Vehicles
When you searching for a used vehicle in Northern Colorado, make your first and last stop Markley Motors. We have an impressive inventory of used and certified pre-owned vehicles including cars, trucks, SUVs, and minivans. Choose from the brands you know and trust like Honda, GMC, Buick, and many more. With impressive financing and leasing options, it's easier than ever to roll off the lot with a new-to-you car today. Visit our used car dealership in Fort Collins today.