The Advantages Of Leasing A Vehicle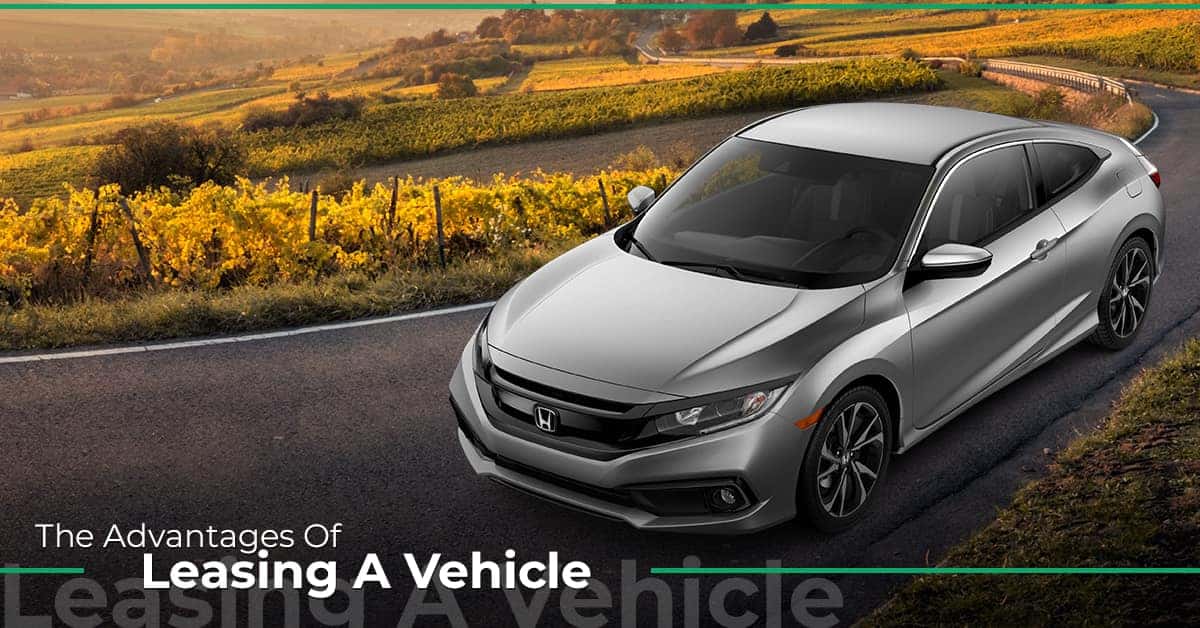 If you followed our guide on finding the right car for you, and you're ready to bring home the vehicle of your dreams, you might be at the point where you're figuring out just how you're going to pay for it.
When financing doesn't seem like the route for you, you might look into leasing your vehicle instead. Once an option for only company cars or those looking at luxury vehicles, leasing terms have been re-evaluated recently, making it a viable option for everyone. Leasing is becoming an increasingly more popular option, with nearly a third of all cars leaving a lot being leased.
So what is leasing, and why might it be a good choice for you? Well, we asked the financial experts at Markley Motors to run some numbers and come up with a few advantages of leasing your next vehicle.
Understanding Leasing
Many of us are familiar with financing a car. Typically, you'll use a down payment of some amount, then take out a loan. You'll pay back the loan, with interest, over the course of a set period of time. Once you've paid off the loan, you own the vehicle and can do with it as you see fit. Car loans can be paid back over the course of several years, or as long as the lender is willing to offer a loan.
But leasing isn't as familiar to many people, and that's because leasing is quite different. Rather than paying for the entire car, you're only paying for the depreciation of the car while you're leasing it, plus any fees and interest. You'll pay a certain amount when you sign the lease, then the remaining balance is paid during the course of the contract, typically in the form of monthly payments.

Some Leasing Terms You Should Know
Leasing isn't terribly complicated, but it does have its own set of terms you should be familiar with.
The Money Factor is the interest rate that you'll pay. If you want to figure out an annual percentage rate, multiply the money factor by 2,400 and you'll have your interest rate.
The vehicle's Residual Value is the value it is expected to have at the end of the lease period.
The price of the vehicle is the Capitalized Cost. This price is negotiable, and the dealer or the manufacturer might offer incentives that can lower this cost in a significant way.
So Why Would You Lease a Vehicle?
If so many people are familiar with financing for a new car, why should you consider leasing your new car? The fact is, leasing can be a really great choice for some car buyers and comes with advantages that financing can't offer.
Leasing Can Lower Your Monthly Payments
There's no denying that buying a car is an expensive endeavor, so the promise of lower payments is extremely attractive to everyone. You'll find that lease payments are 30 – 60 percent lower than a car loan payment. What's that mean for you? It means you can get more car for your money. So rather than settle for a base model vehicle, you can upgrade to a higher trim level and still spend lease than you would on a monthly car loan payment.
You'll Drive Newer Vehicles More Frequently
There's something to be said for driving the same car for 18 years and putting 200,000 miles on the odometer. But there's also something to be said for driving a new car every two-to-three years. Leasing allows you to trade in your current car for a new one at the end of the lease.
More than just enjoying that new car smell more often, you get access to new technology, new features, and better fuel economy. Cars are becoming safer, more efficient, and more comfortable every year. You'll enjoy features like back up cameras, smart device connectivity, and even 4G LTE wi-fi hotspots in a new vehicle.
Trading in a leased vehicle is simple. You'll pay any final fees, and any excess mileage or wear costs, then you can drive off the lot in a brand new vehicle.
You Have More Vehicles Available to You
Financing is a commitment, to say the least. When you elect to buy a car, you're also saddling yourself with the responsibility of that car for however long you own it. This means that you have the added stress of finding the right car the first time.
With leasing, however, that stress is eliminated. You're only signing a lease for a few years, which means that you can get a new one at the end of the lease. Don't like the car you picked? You only have to deal with it for three years instead of 13. This allows you to drive vehicles you might not consider ordinarily, and you'll enjoy the vehicle during its most trouble-free years.
Lower Maintenance and Repair Costs
No one likes to take their car to the auto repair shop. It takes time, money, and emotional energy that you don't always have. Fortunately, leasing can eliminate many of these frustrations. The manufacturer's warranty will cover the vehicle for the entire time you're covering it, meaning the repairs and maintenance costs will be footed by them, not you. The service center at the dealership will be able to take care of all of these items for you, meaning you don't have to find a reliable auto repair shop near you either.
In general, you'll find that your maintenance costs are lowered on leased vehicles. In part because of the warranty, and in part because you're driving the vehicle when it's new and less prone to problems.

Lease a New Vehicle With Markley Motors
Ready to drive a new car off the lot today? Then stop by the Markley Motors dealership in Fort Collins. We carry leading brands like Honda, GMC, and Buick, offering the cars, trucks, and SUVs that best suit your needs.
In addition to traditional financing, we also offer great leasing terms and rates that help you get more car for your money. Not only will you enjoy a new car right away, but you can also better protect your leased vehicle with our Lease Return Coverage. Don't worry about dents, chips, or damage and avoid the fees. Just ask us about our LR3 coverage!
Connect with our sales consultants today to find out more about our wide selection of vehicles as well as our leasing options.