Out Of State Buyers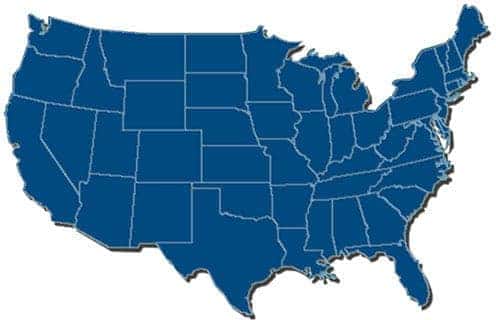 Markley Buick GMC and Markley Honda in Fort Collins sell new and pre-owned vehicles to out of state buyers all across the country. From Dover, DE to Pompano Beach, FL. and Cochella, CA to Seattle, WA. We have even sold vehicles into Canada and all the way up to Anchorage, AK.
More than ever, internet buyers are searching nationwide for the best deal on a new vehicle, or are looking for to save money on specific, clean, good quality pre-owned vehicles. Our car dealership in Fort Collins is proud to offer you a completely transparent experience while buying a vehicle from out of state with our Market Value Pricing. With more than 80-years of experience, we have the expertise to help you buy smart and facilitate shipping or pick-up quickly and with ease.
Don't Limit Your Search By Location
Pre-owned prices vary from state-to-state or region-to-region. There are many variables that affect vehicle pricing like: demand, availability, weather conditions, fuel prices, and time of year. With online shopping you can now find the vehicle you want and buy it anywhere in the US.
Buy From Us Online
You can purchase your vehicle direct from Markley Buick GMC and Markley Honda without ever stepping foot in the dealership. Our New vehicles come with the Markley E-Z Price guarantee. Just click on the E-Z price button and you will get our lowest, best price on the New Honda of your choice. All of our Pre-Owned vehicles are Market Value Priced. We don't overinflate the cost of our vehicles just to haggle from that higher price. You get an up-front, honest, no-hassle, fair-market price on a fully inspected and reconditioned Markley Certified vehicle. Fill out our online credit application and take advantage of our low rates from over 40 different banks and Credit Unions. Because we do millions of dollars of business with these banks, we can get you the best rate possible for your credit.
Buying Online Made E-Z
Get our New E-Z Price or Used Market Value Price.
Fill out our Online Credit App or arrange cash payment.
Finalize figures with online sales professional. (taxes, fees, shipping, etc.)
We overnight all documents for you to sign and return with overnight envelope.
We will release vehicle upon receipt of funds. (financing, bank draft, wire transfer, cleared check)
You can fly in and pick up the vehicle.
Or, transport picks up vehicle and ships directly to your door.
Shipping Your Vehicle Is Easy
Transporting a vehicle is not as scary as it sounds. Markley Buick GMC and Markley Honda can help you navigate the process. We contract with licensed and insured carriers to help you secure transport from our doorstep directly to yours. We want to help make getting your vehicle home simple. Markley Buick GMC and Markley Honda can connect you to one of our transport carriers, and many times we can add the cost of transportation to your auto loan.