How To Decide What Car To Buy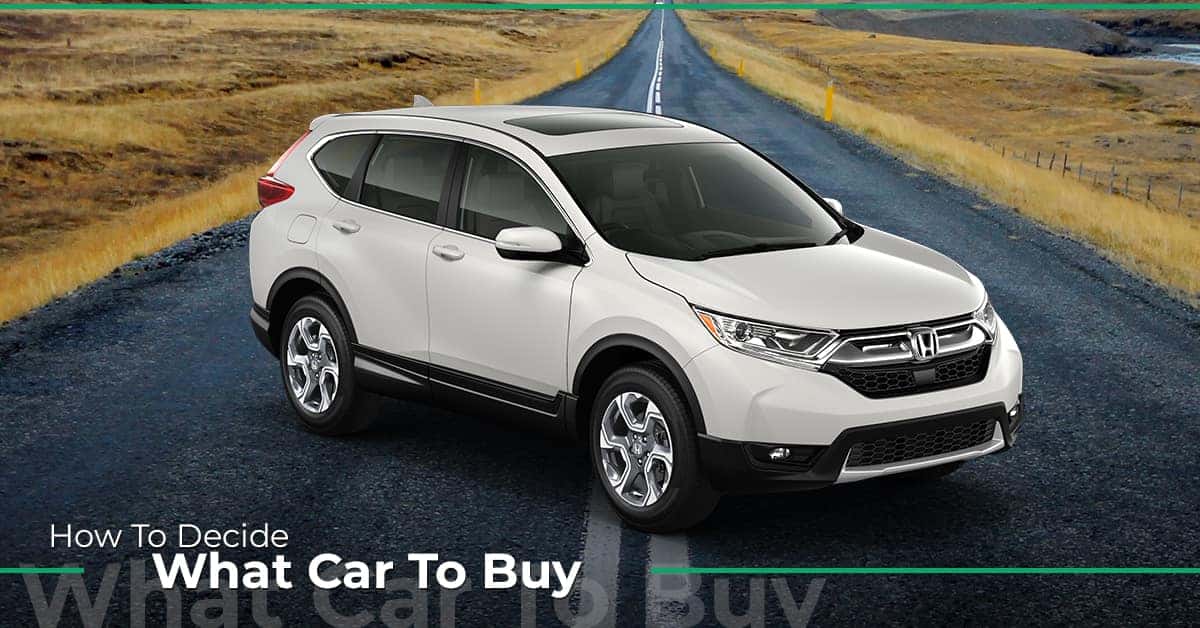 Finding the right car can be a tricky process. Every year, automobile manufacturers roll out dozens of new vehicles, all available in a myriad of trim levels, with exclusive features, promotions, and pricing. It's enough to make your head spin.
Here at Markley Motors, you could say that we've got some experience helping people find the perfect car for them and their needs. We've been selling cars to the Fort Collins community since 1936, and in that time, we've figured out the right questions to ask our customers when we're helping them find a new vehicle.
Follow this handy guide and we're sure you'll have an easier time finding the perfect new car, truck, or SUV for you!
Examine Your Needs and Wants
The best way to start your search is to think about what the "perfect car" means to you. That definition will change between you and your best friend. That's why examining your wants and needs for your new vehicle will help you get a better picture of what you're looking for.
For instance, you might want your car to go fast and have a bright red paint job, but you need it to carry six passengers, a dog, and a bundle of ski gear. You'll have to strike a balance between wants and needs. You can do that easily by asking yourself questions like:
How do you expect to use the vehicle?
What luxury of safety features are you interested in?
What kind of driving do you do? Commuting? Off-roading? Highway travel?
Is all-wheel drive important to you?
How many passengers do you need to carry on a day-to-day basis?
What kind of storage capacity do you need?
Do you need to be able to tow anything behind your vehicle?
Where will you park your vehicle?
Answering these questions can help point you in the right direction. While you might have had your eye on a new sedan, after answering these, you might realize that a compact SUV might better suit your driving habits.

Be Honest About Your Budget
We'd all love a high-end luxury vehicle, but the reality is that not all of us can responsibly own one and still have money left over for things like mortgages, groceries, etc. That's why it's important to have a realistic budget for your vehicle.
There's more to the cost of the car than just the price tag on the window. There will be state and local taxes, registration costs, insurance costs, maintenance costs, and even the costs of keeping the car gassed up. For instance, in 2015, AAA estimated that it cost nearly $9,000 a year to drive a standard sedan. Invariably, that cost has gone up due to changing gas and labor prices. You're not just paying the $24,000 for the car, but you're paying a certain amount more every month to maintain and use the vehicle.
With that in mind, consider your purchasing options. If your budget is lower, you might ask about our many financing options or even explore our leasing options. These can really help make your budget go further.
Start Test Driving Cars
It's always a good idea to try it before you buy it. What looks great on paper on a computer screen might feel completely different as soon as you get behind the wheel. Make a trip to a dealership near you and meet with a sales consultant and ask to test drive a few different models.
While driving, take the vehicle through the conditions you expect to be driving in, like stop-and-go traffic, highway commuting, or hilly roads near the mountains. Make sure to sit in the front and back seats to gauge comfort and visibility. Look at how much cargo space each vehicle has. If you have small children who use car seats, bring one along to see how they fit in the back seats.
It's best to drive the two or three vehicles you're most interested all back to back. This allows you to make careful comparisons between them as you drive. While one vehicle might look right, it could handle poorly, while another that might not appeal to your visual tastes, it could be easy to drive and have plenty of cargo space.
In some cases, the sales consultant might have a better sense of what model or even trim package, might work better for you. Make sure to ask them questions about their thoughts on the vehicle and if it's a good fit for you. Don't be afraid to pass on a vehicle if it doesn't feel right, and ask the sales consultant if they have something else.
Make Your Selection
After driving a few vehicles, it's a good idea to take a day or two to think about which one was right for you. While one option may have felt better than the others, the reality is that there is no "perfect" car, truck, or SUV. That said, all modern vehicles enjoy a measure of reliability, performance, and fuel-efficiency that cars of even a few years ago could only dream of. As long as the vehicle meets your needs, wants, and budget, you'll have a fine vehicle that will serve you admirably.
Figure Out Financing Or Leasing
Unless you're able to pay cash outright, you'll need to consider financing or leasing your new vehicle. Both have their benefits and you can work with your sales consultant to figure out which one best meets your needs.
Financing
You can make changes to the car as you see fit
You'll have the option to sell the car
After you pay off the car and have owned it for a while, your expenses will be lower
You can drive it for as many miles as you want
Leasing
You'll get more car for less money
You can get a new car every few years
Repairs are covered by the warranty and the dealer
The trade-in process for a new vehicle is easy

Find Your New Vehicle at Markley Motors in Fort Collins
When you're searching for a new vehicle, make your first, and last, stop at Markley Motors. We carry trusted brands like Honda, Buick, and GMC, which all have models that are sure to meet your needs. We make owning a new car, truck, or SUV simple thanks to our financing and leasing options and our on-site service departments.
Stop by our dealership in Fort Collins today to see how we can help you find your perfect vehicle. That's the Markley Difference!