Ferd opened the Dodge-Plymouth Dealership in Fort Collins on August 6, 1936. His new dealership was located at 246 N. College Ave. After World War II his sons, Gene and Bob became involved in the business and eventually took over the ownership.

In 1959, the Markleys purchased the Chrysler-Plymouth Dealership from Art Sheeley and for 2 1/2 years operated two dealerships. The Dodge facility was located at 246 N. College and the Chrysler-Plymouth at 330 S. College. Ferd Markley passed away in 1960 and in 1961 Gene and Bob consolidated the two operations in greatly expanded facilities in most of the 200 block of North College. In 1968, Bob decided to buy a Volkswagen dealership in Greeley and sold his share of the partnership to Gene. After graduating from Kansas University, Gene's son, Doug Markley joined the business.

In 1973, Gene and Doug were approached by friends in El Paso, Texas and in Denver, who advised them to consider picking up the Honda franchise for the Fort Collins Area. The Honda name was normally associated only with motorcycles and very new to the automobile industry. At the time, the Markley dealership was moving to a new building at 3401 S. College Ave. In 1974, Honda introduced the Civic, and OPEC introduced an oil embargo. Honda awarded the much sought after Honda Automobile franchise to the Markleys at that time. Honda rapidly became one of the top selling automobiles in Northern Colorado and in the United States.

Gene and Doug terminated the Chrysler, Plymouth, Dodge lines in 1979 and opted to buy the Buick, Pontiac and GMC Truck franchise for Fort Collins.

Markley Motors obtained the Saturn franchise in December, 1990 and opened a new facility at 101 E. Foothills Parkway. The Fort Collins location was one of a handful of Saturn stores west of the Mississippi River, and the only one in Colorado. In the first month of business the Saturn stores sold six cars. This increased to an average of over 100 cars per month and in 1993 Saturn became the number one selling car in Fort Collins, according to R.L. Polk registration information.


In March, of 1993 Markley Motors unveiled a $1,200,000 expansion project. The dealership tripled the six of the Honda showroom, added 10 mechanical service bays and 10 body shop stalls, making a total of 25 service bays, 20 repair stalls, 2 prep stations and 3 paint booths. In 1996 the service write up area and GM showroom were expanded and completely remodeled.

A new Saturn facility opened in Cheyenne, Wyoming on May 1, 1999. The Saturn of Fort Collins franchise moved to 3325 S. College Ave in March 2000. Markley Motors Buick, Pontiac, GMC and Honda buildings received a facelift in November 2005.

In 2009 General Motors made the decision to no longer build Saturn and Pontiac vehicles. In late 2009 Markley Motors moved the Buick, GMC dealership to the former Saturn of Fort Collins building at 3325 S. College Ave. They then moved their entire Honda operation into the facility at 3401 S. College. They also added a Used Vehicle Center at 3437 S. Mason, adjacent to the Honda facility, along with the Markley Auto Glass and detail Center. In September, 2010 they started remodeling construction at the Honda Dealership. The major change will consist of a drive in service center that will enable their customers to stay in their vehicles while checking in for service work. A new showroom and fascia, to accommodate Honda design standards, will be upgraded at this facility. This project will be completed by spring, 2011.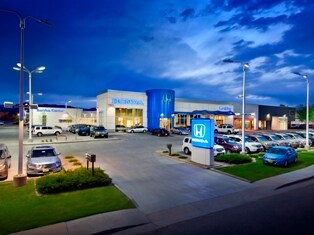 As of May 13, 2011 we are pleased to announce that construction phases 1 & 2 of the new Honda showroom and Internet building are now complete. We have reconstructed both the interior and exterior of our new Honda building, along with the building we have redesigned our parking lot to better fit the needs of our customers. Markley Motors is excited about the addition of a 3 lane enclosed service drive that is now open to our customers. Along with both the remodel of our Honda showroom and our addition of the Service drive, we are now equipped with a covered delivery area to ensure customer satisfaction throughout the delivery of our customer's new vehicle's.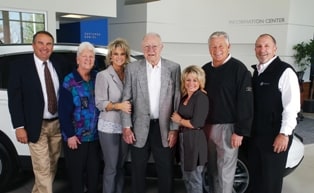 The fourth generation of the Markley family is currently active in the business. Their leadership and passion to succeed will guide Markley Motors in the future.

Markley's successful growth can be attributed to their devotion to customer satisfaction, friendly service, and quality products. They have earned the loyalty of thousands in Northern Colorado, Wyoming and Nebraska by demonstrating ethical business practices and providing great service.